What is Roads by Porsche?
Roads by Porsche is a new iOS app from Porsche that helps you find the world's most epic driving routes, save and share your own favorite roads, and meet fellow Porsche enthusiasts through its online community. Interested in finding the best driving roads near Irvine, but don't know where to look or who to ask? With Roads by Porsche, now you can easily explore all of those curvy backroads and scenic mountain passes you've been dreaming about. Based on the idea of jointly exploring the world's most spectacular roads, you can now drive a constantly growing catalog nearby routes, record your own favorites via GPS and share them with other likeminded individuals.
As the leading application for scenic routing, Roads by Porsche helps you find and navigate the greatest roads on this planet. Discover beautiful landscapes, monumental sights and challenging curves on streets that have been built to be driven down by you. Do you consider driving more than just transportation? Download Roads by Porsche now!
Explore the Best Orange County Driving Roads in a New Porsche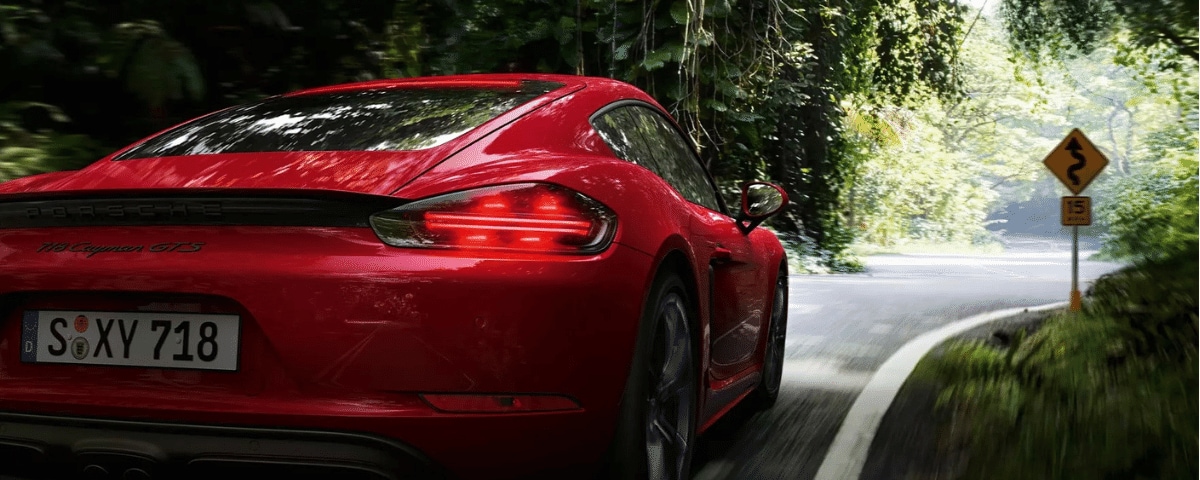 The preferred way to drive and experience the best roads near Irvine is in a new Porsche. Each and every Porsche model is carefully engineered to provide the most exilerating driving experience possible. From taking the long way home from soccer practice with the kids in a Porsche Macan SUV, to spending Sunday morning crusing down some scenic backroads in a Porsche 911. Every drive in a new Porsche is sure to be one to remember. To learn more about cool Porsche technology like the Roads by Porsche app, feel free to give us a call at 949-423-3005 to speak with one of our friendly and knowledgeable Porsche ambassadors. In the meantime, browse our inventory online to find that perfect new Porsche for crusing down the best roads in Orange County today!